Acknowledgement for APICES collaboration in FDO-LMA-2016-01 study published in "Medicine International"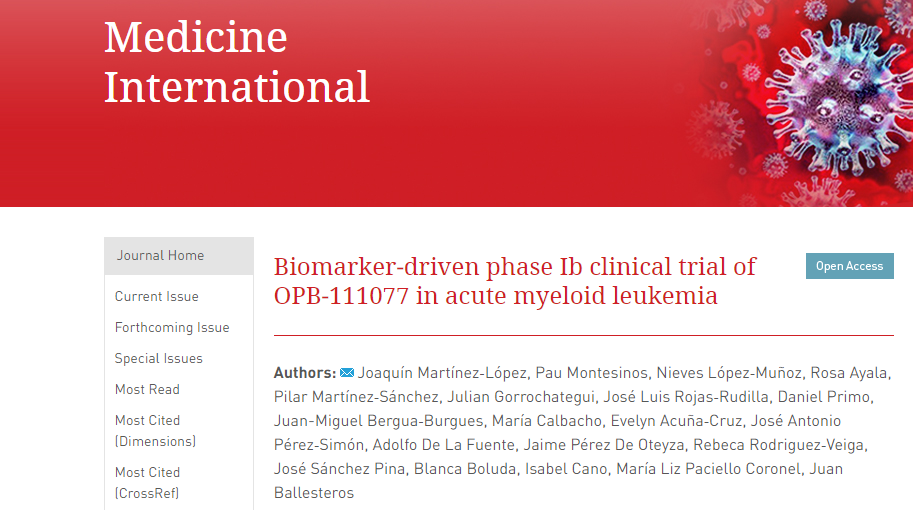 This month, we want to share the acknowledgment that APICES has received in the recent publication titled "Biomarker-driven phase IB clinical trial of OPB-111077 in acute myeloid leukemia", published in Medicine International in which APICES has collaborated in several tasks of the project as design, setup, coordination and project management, monitoring, statistical analysis and preparation of the manuscript. This means an extra motivation to all APICES team in order to give continuity to the implication we have in every project in which we collaborate. APICES is proud of the recognition of our work and we want to thank Dr. Joaquín Martínez López for the opportunity he has given to APICES to appear in the publication acknowledgments, and congratulate him and the rest of collaborating investigators for their project success.
This phase Ib, open-label, non-randomized, dose-escalation clinical trial was aimed to assess the safety and efficacy profiles of OPB‑111077 in patients with relapsed or refractory acute myeloid leukemia.
For more detailed information you can find it via this link: