is firmly committed since its foundation to the principles of quality and which is integrated by a team of professionals with demonstrated extensive experience and solid training.
The organization is geared to respond to its customers, employees, shareholders, and legal requirements; and it is for this reason that since its creation the principles of customer focus and satisfaction have become its signs of identity.
APICES, to ensure his social responsibility and the sustainability of its business, has decided to implement a Quality Management System based on the reference standard UNE-EN-ISO 9001:2015, supported by the implementation of the core subjects and issues of the ISO 26000:2010 on Corporate Social Responsibility and the development of a Sustainability Report according to the Global Reporting Initiative standards.

management, in order to reinforce commitment to the requirements and to increase customer, employees, shareholders and public authorities' satisfaction, states the following commitments:
>
To comply with customers' requirements, as well as legal and regulatory requirements, affecting the performance and delivery of services entrusted to.
> To continuously improve processes and services as a fundamental tool for increasing the effectiveness, efficiency, competitiveness and customer loyalty
> To perform continuous staff training, promoting awareness of quality in order to increase employee's competences.
>
To ensure cost optimization through the proper use of human resources, process optimization and materials available.
> To transmit the Quality Policy among all employees.
> Strengthen the commitment and participation of all staff in the development and achievement of objectives.
> To review the Quality Policy updating for continuous adaptation to current requirements.
In its commitment to provide the best service to its customers, APICES is constantly providing improvements to its Quality Management System, thus making it into a dynamic tool for Business Management.
For this reason, APICES management has an absolute commitment to continuous improvement, both customer services and quality management system, which allows APICES to ensure customer satisfaction and to provide added value through studies to society and citizens.
This Quality Policy has been communicated and is available to every employee, customer, shareholder and public authority, as well as the documentation contained in the Quality Manual.
> To meet the commitments undertaken with our clients in the activities they entrust us with.
> To maintain our clients' trust so that they feel secure and serene despite the risk, complexity and magnitude of their projects.
> To reach a new competitive dimension, focusing our efforts as a Brand on comprehensive services for clients. (Organisations) seen as people.
To set ourselves apart in the sector by providing excellence in our services, using our know-how and experience in the form of global solutions, and exceeding our clients' expectations. To guarantee quality in our services while generating peace of mind, confidence and trust four our skateholders.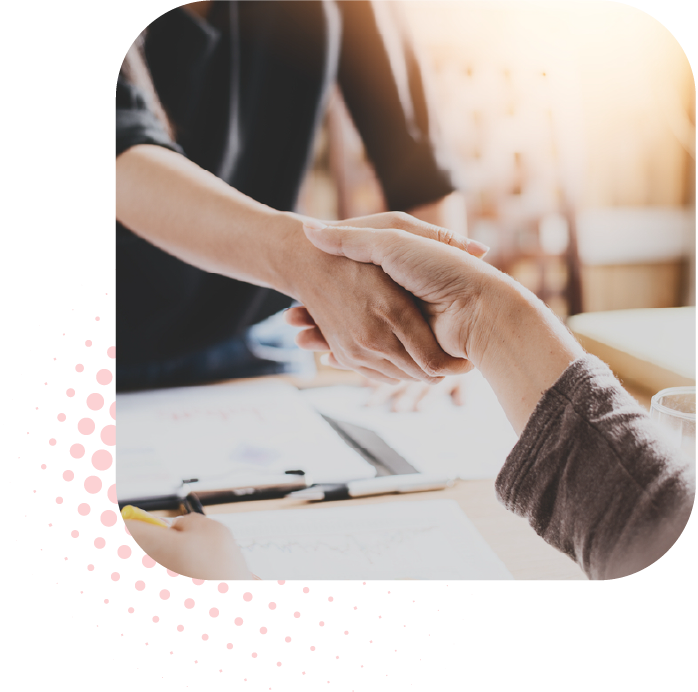 Commitment to people
We are committed to people and we make every effort to transform projects into satisfactory experiences.
Honest with everyone
We recognise honesty as the first step required to remedy, correct and prevent mistakes. Because we are human and we know that we can make mistakes, we prefer to be honest with you, with them, with ourselves.
Professionals with a cause
What makes us professional is not what we say, but the know-how, expertise and activities that we use in projects, and the relationships created, including personal relationships.
Proactive attitude
We are participative, imaginative and decisive. For us, this is what a proactive attitude to events entails.
Responsible
Responsibility is encoded in our genes, in all our genes. With the sum of our individual responsibilities, we are building a company that is growing and developing based on total responsibility.
Visionary and realistic
Our clients and their projects are supported by a global vision and proven activities by our team.
Open and positive
We believe that this is the only valid formula for always finding the best solution.
Reliability and confidence
Two values that go hand-in-hand, because if we ensure reliability, we earn trust in our relationships, and that trust generates peace of mind for our clients.
We listen and we understand
Even when there are no words. Gestures are also very important.
We believe in people
Humankind is a single culture, religion and race. It is everywhere.
We are constantly improving
We know that there is always room for improvement and that we can always do better. That is our main challenge.
We see and feel the planet
Because we are present in many places, we fully understand the need for environmental policies and apply them accordingly.
Ethics and sustainability
We go over and above strict legal compliance, demanding ethical and socially responsible behaviour of ourselves.
Corporate Social Quality Policy
At

,
our management model is based on Corporate Social Responsibility (CSR). The CSR policy is therefore strategic and designed according to parameters that support the organisation's mission, vision and values. The integration of CSR in all business areas is seen throughout all of areas of activity. We all share a commitment to CSR, and this is the best possible guarantee of its successful implementation.
APICES is strongly involved in Sustainable Development and Corporate Social Responsibility and is strengthening its position as a benchmark company in the CRO sector by applying its Corporate Social Responsibility Model in four areas where we are undertaking the following commitments
To consolidate a management model of excellence based on APICES' values, including on-going dialogue with our stakeholders.
To guarantee equal opportunities, non-discrimination and respect for diversity, promoting a safe and healthy environment. Furthermore, to increase the motivation of APICES team members and strengthen their pride in belonging to a leading company.
To help to solve current social problems by increasing interaction with the social setting, favouring dialogue and fostering a commitment to help those most in need.
To reduce APICES' environmental impact and help to improve the environmental setting in which it operates.
15 years of experience ensuring the clients are delighted with our work.
Acceptance of clients
Clients are thoroughly evaluated in order to prevent damage to our reputation and brand. This means that we only provide services to clients that ensure integrity and ethical conduct in accordance with our values.
Assessment of services
Risk management requires business units to consider each of the services provided and assess the risks involved. This is reviewed every time a new service is assessed, and includes the availability of resources and skills to provide the service and its inherent risks.
Acceptance of commitments
The policies and procedures established by APICES to assess the risk of a project and its subsequent acceptance involve jointly assessing the client and associated risk, the service and its associated risk and any possible conflict of interests.
Quality control of good practices
According to our policies, all tasks are subject to an annual independent professional practice review supervised by an APICES team. We also undergo client audits.
Service standards
APICES applies a series of service standards that form the basis for customer care. They include measurable service targets that enable us to quantitatively evaluate client satisfaction. This has an effect on the type, focus and quality of the service provided. Our in-house quality control ensures compliance with established procedures.
Sustainability Policy
With the rise of transformative technologies and process automation in the market, there are more opportunities than ever to drive efficiencies across the clinical trial lifecycle. From hybrid trials to more sustainable practices. These developments shape the landscape for clinical research in the future.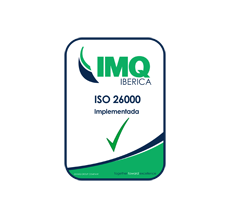 The IMQ certification agency has verified that the CSR Self-Declaration of provides a reasonable and balanced view regarding the implementation of the basic aspects and issues covered by the ISO 26000:2010 standard. This certification was issued according to the NPR 9026:2011 standard (Cert. No. VA NPR 9026-No. 001/2015)
The IMQ certification agency has verified that the Sustainability Report of provides a reasonable and balanced view of its performance in the "essential conformity" category. This certification was issued according to the GRI standars (Cert. APCS-No. 002/2018).
The IMQ certification agency has verified that APICES has adopted the most current version, ISO 9001:2015 to address fulfilling regulatory requirements and customer satisfaction through continuous improvement of the quality system.